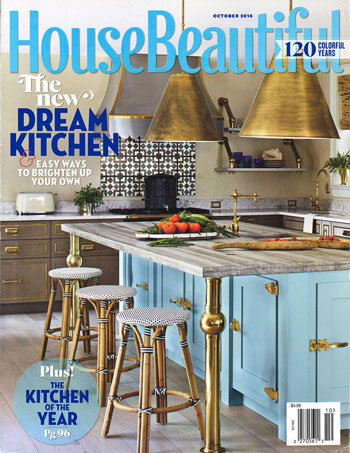 THE FOUNDER OF ANTHROPOLOGIE HAS THE MOST AMAZING HOUSE
In a renovated Tudor beach house on the New Jersey shore, Colleen Bashaw conjures a riot of boho quirk and breezy seaside vibes for Scott Belair, the cofounder of Urban Outfitters and Anthropologie.
Featured Hotel: Congress Hall.
When most people set about with plans to redecorate a bedroom the first idea to pop in their heads may not be "I would really like it to look like a hotel room." But if we are talking about Congress Hall, you probably can't do better than taking cues from their decor.
When Curtis and Colleen Bashaw first spotted the homes known as the Seven Sisters, they were children playing at the beach in Cape May, New Jersey.
A CHAT WITH INTERIOR DESIGNER COLLEEN BASHAW
Get familiar with Colleen's process and her history.
NEW YORK HOME - BETWEEN FRIENDS
Designer Colleen Bashaw creates a comfortable backdrop for a busy family.